Look At Media      2016-2018
Selected editorial illustrations for The Village, a Russian lifestyle online magazine.
Chukotka polar scientist on his loneliness and wild animal life
An article about a scientist who moved to Chukotka's uninhabited island to do research on wild animals. After a year spent there he shares his experience.
How I'm saving $10 000 while studying in Moscow
A story of an exchange student from Canada who is trying hard to save his $10k scholarship money in Moscow and has a lot of new experiences in the capital of Russia.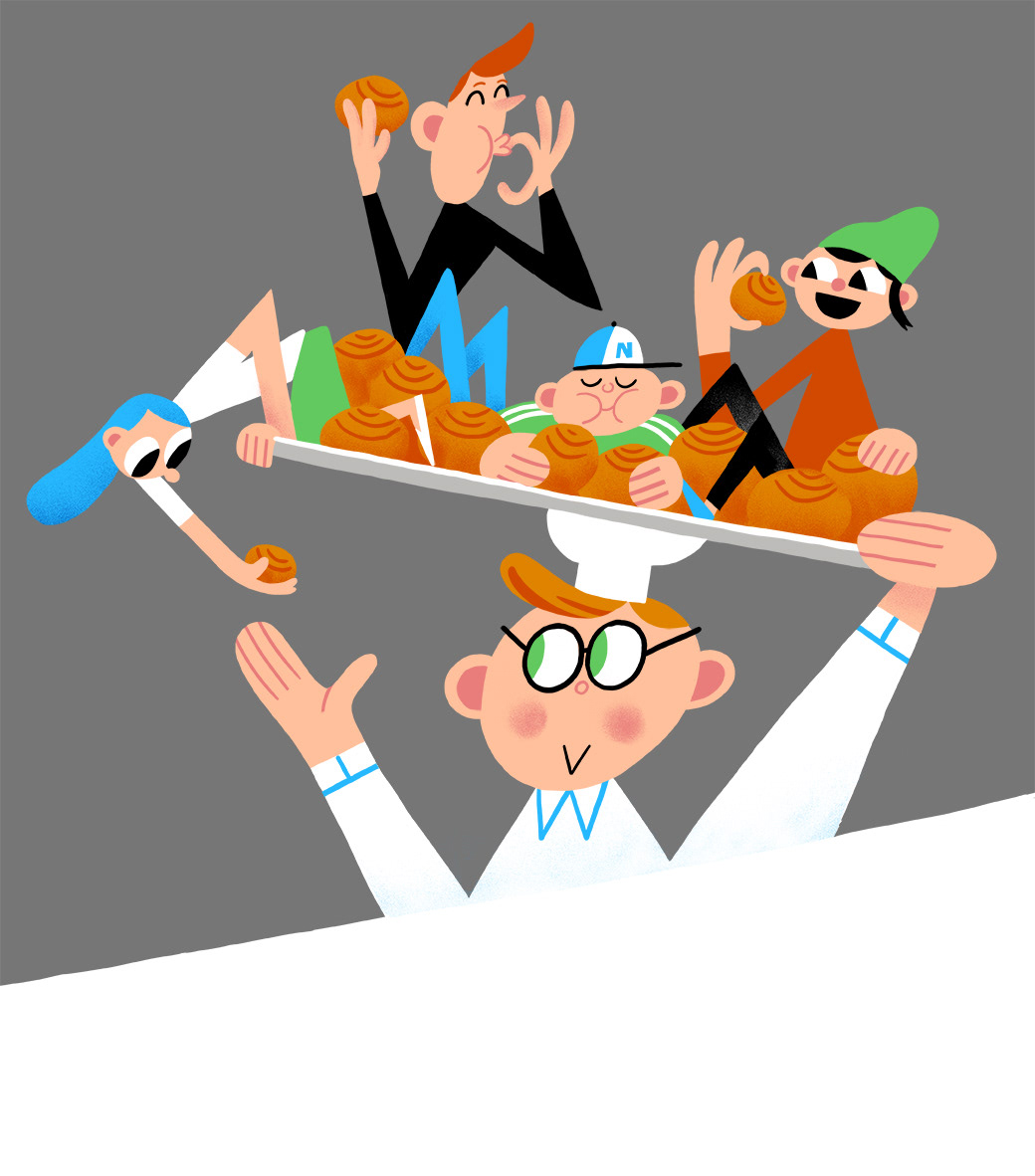 How I tried four different psychotherapy approaches
The author tried four different types of psychotherapy and wrote about his experience. It turned out to be a real journey with many sad and funny moments.
I wanted to find metaphoric ways to show what each type of psychotherapy looked like and to depict the author's feelings about it, as not all the sessions were easy and helpful for him.
The article tells us about the behind the scenes of being a Building Manager. It's a pretty hot topic in Russia because very few people are happy with their building manager companies. The article shows the situation from the point of view of the other side. My goal was to find funny details in the story and bring them to light.
An article on how to be a summer camp leader and all the issues attached to it. I went to a summer camp once when I was a teenager. It was a very special experience for me which I didn't really like, but it helped me to draw illustrations for this story. I also decided to focus on green colors in order to add a summery touch.
A Moscow river policeman recounts his experience, as well as other funny and scary stories connected with his job. I decided to bookend the text with two illustrations. The first on top and the second at the end of the article. I wanted to underline that there are positive sides of the job as well as some hidden underwater stories that are less fun.